---
04

May 2017
Make Your Vow Renewal Ceremony In Maui Simple and Beautiful With This Emergency Kit!
How did it feel seeing her for the first time in a long lacy white gown, floating down the aisle with excitement and just a bit of shyness? How do you feel now—5, 10, 25 years after marriage, 2 kids and one white picket fence house later?
Is the spark till there?
That heady rush of feeling – the love you pledged for her once upon a time? Do you wish to recreate that day and bring new life to your marriage? Cancel all your important meetings, pack your bags and book a flight with your family in tow. Where to?
Hawaii – The Island Where Love Blooms Like Sweet Smelling Flowers in Spring…
This beautiful island is the perfect romantic getaway for newly married couples. Why shouldn't Maui be the chosen setting for your family vacation and/or wedding renewal ceremony?
Even better, you can experience both while visiting this island! Just remember to prepare well for the trip. After all, you want to spend all of your time with your family, to reconnect with that old spark called love.
Aside from booking a beach wedding renewal vendor (who will take care of everything), make sure to pack an emergency kit.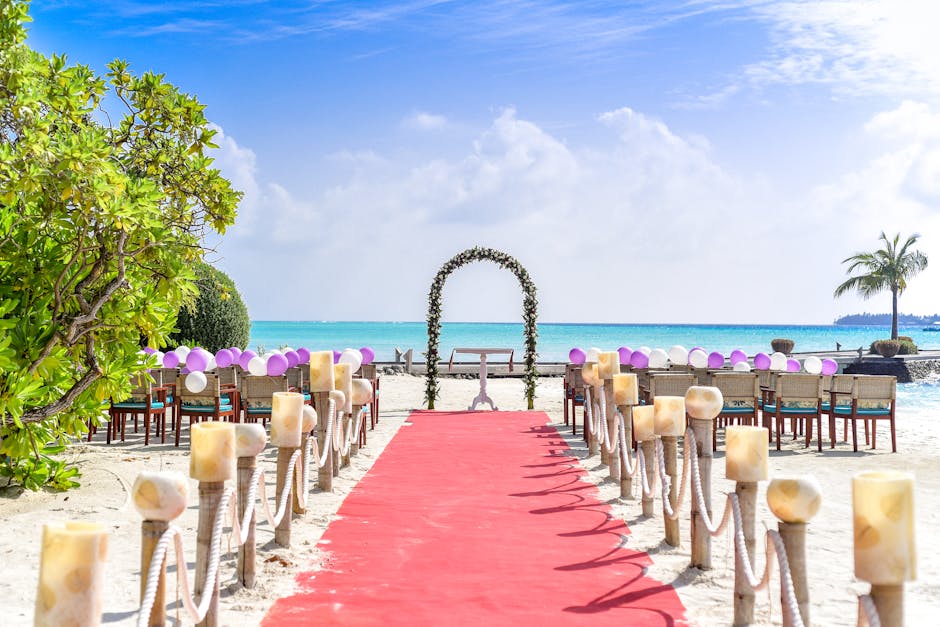 Why Do You Need An Emergency Kit?
It's extremely rare when a day ends almost perfectly, especially during traveling. The following emergency kit will ensure you are fully prepared for your trip to Hawaii as well as the spontaneous wedding vow renewal ceremony. Make sure to pack these must-have items in the emergency kit:
Tylenol or Ibuprofen for headache or other pain relief
Antacid and anti-nausea medication to handle upset stomachs
Adhesive bandages or Band-Aids
Lip gloss or balm for keeping dry lips moisturized
Hairspray
Deodorant
Translucent face powder (for the missus) to fix makeup
A nail file
A small hair brush and compact mirror
Extra bobby pins
A travel size sewing kit with a couple of safety pins and stockings
Wet wipes – for removing makeup, freshening up quickly, or wiping away sticky fingers
A roll of duct tape for pretty much anyemergency
Planning a vow renewal ceremony on one of the beautiful beaches in Maui is pretty straightforward. However, enlist the help of professional beach wedding planner, Josie Maltese from Maltese Dreams!